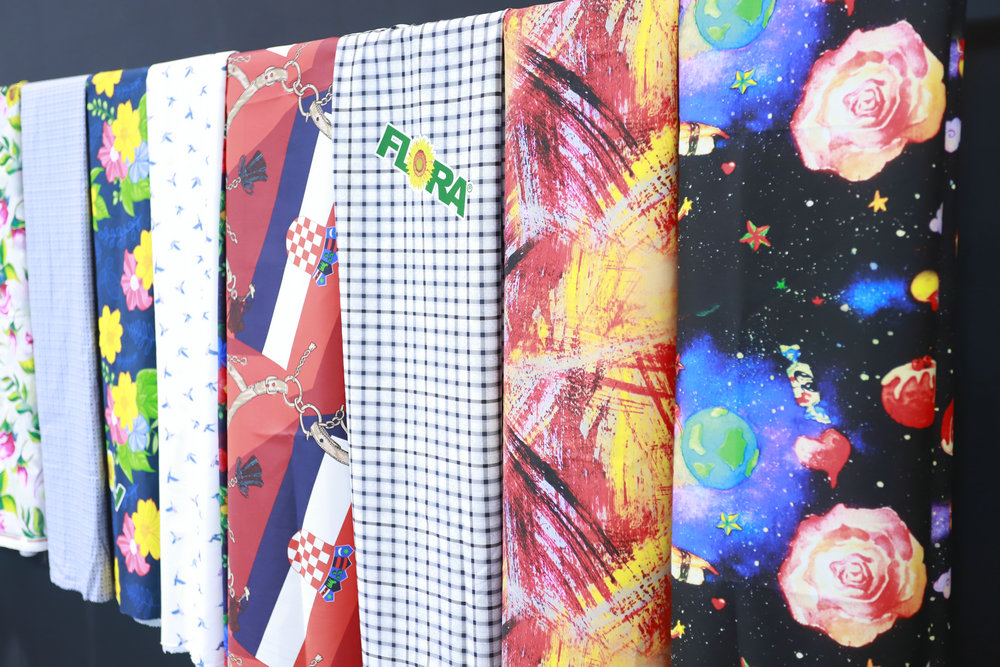 The 2020 Shanghai International Textile Supply Chain Expo with the theme of 'Building a Closed Textile Ecosphere and Going to a New World of Smart Textiles' ended successfully today. This three-day event presented industry audiences and merchants from all over the country with the infinite charm of advanced 'intelligent' manufacturing in the entire chain of the textile industry including clothing manufacturing, printing and dyeing industry, digital printing and auxiliary systems!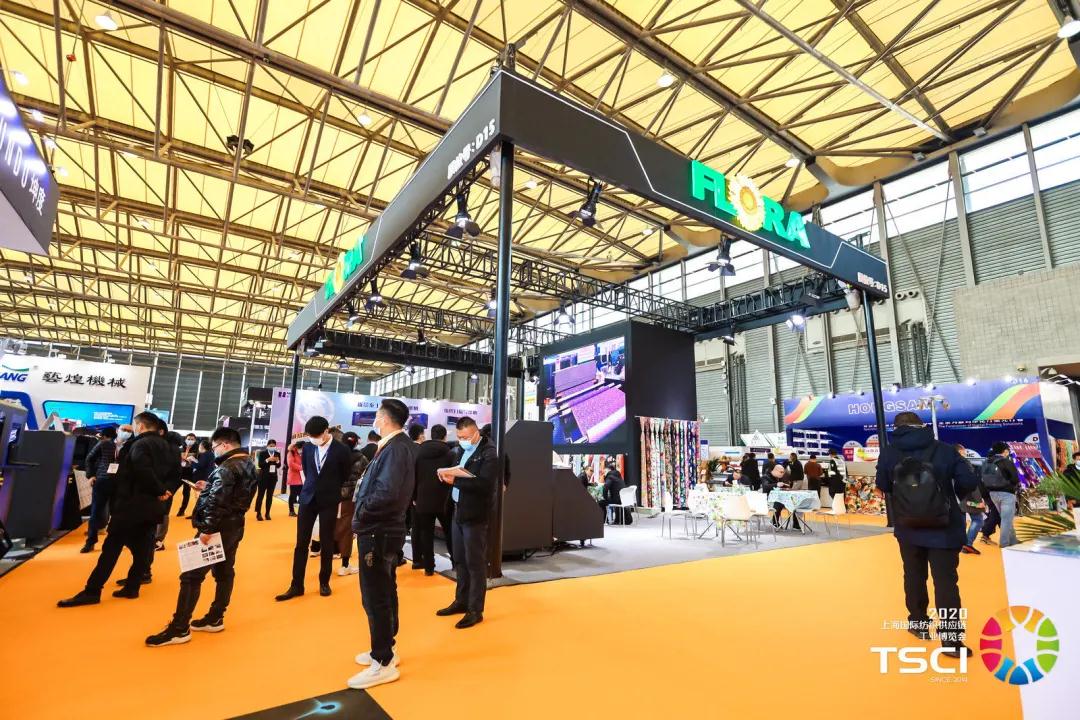 FLORA TX2000EP high-speed direct-injection printing machine and T160 textile digital printing machine were unveiled at TSCI 2020, regarded as the classic applications of Runtianzhi in the field of digital printing. Due to the excellent performance of this exhibiton, We got a lot of attention from visitors and finally reached about 10 contracts! That should be the most exciting news before the new year!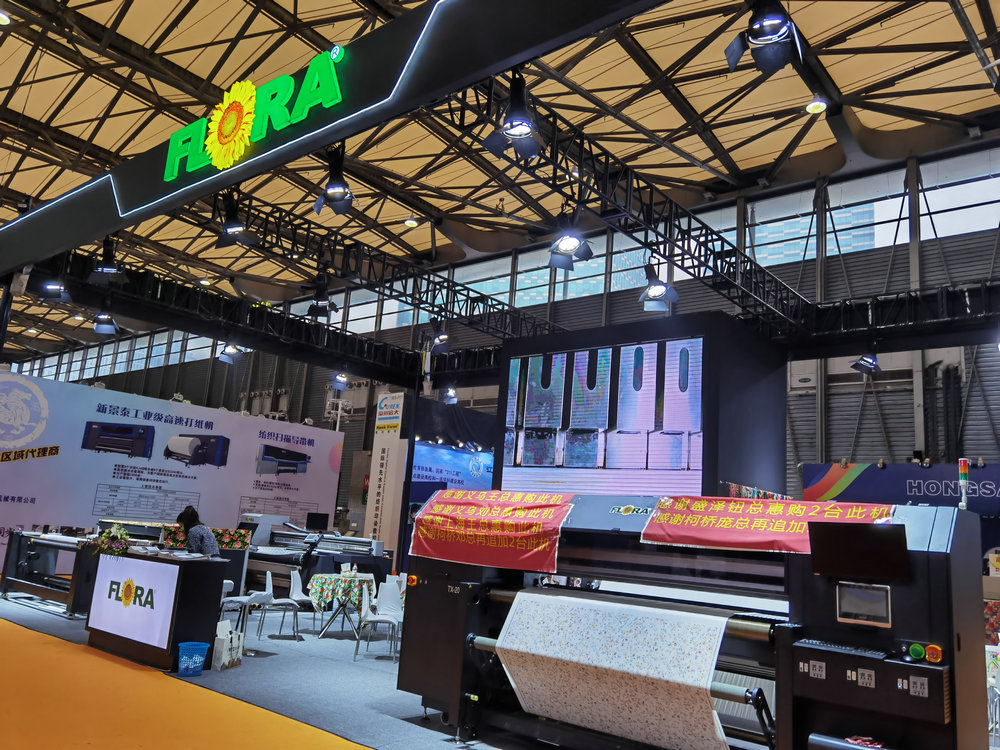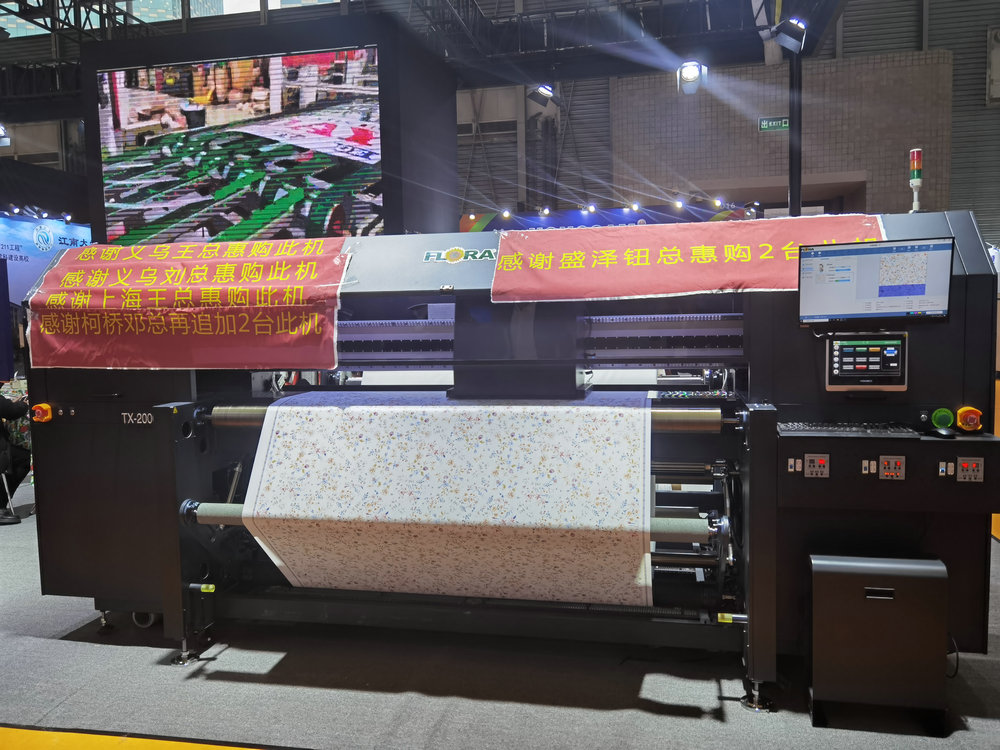 Having been deeply involved in the digital printing industry for 20 years, Flora has already become a high-tech enterprise specialized in R&D, production and sales of various digital inkjet printing equipment such as advertising inkjet, textile printing, label printing and packaging printing. From single-channel to multi-channel, from 50m/min to 200m/min, from 600dpi to 1200dpi, Flora has become more stable and deeper on the road of digital inkjet. At present, Flora has more than 200 industry patents and is far ahead in the industry. It spends a lot of resources on research and development and develops new products every year. It hopes to lead all partners to share the achievements of the digital industry. We always adhere to the concept of creating value for customers, with a sincere attitude, leading products, and efficient services, and win the future with our partners.