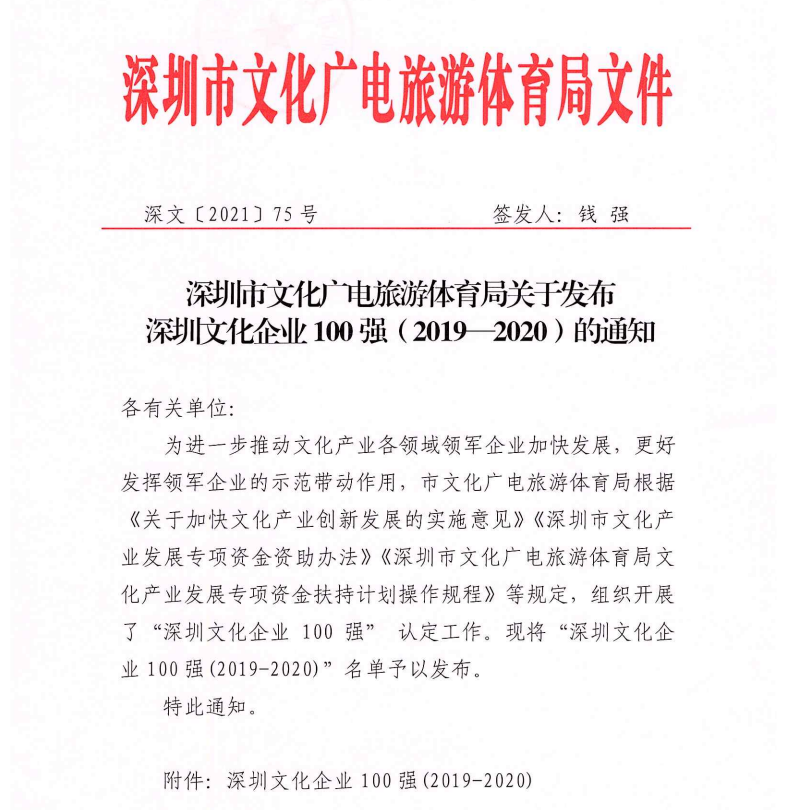 On April 16, the Shenzhen Bureau of Culture, Radio, Film and Tourism Sports officially released the list of Shenzhen Top 100 Cultural Enterprises (2019-2020). As a well-known printing equipment manufacturer, Shenzhen Runtianzhi Digital Equipment Co., Ltd. was successfully selected for its excellent performance of plowing deep in the digital printing industry for many years and continuously exploring the frontiers of technology.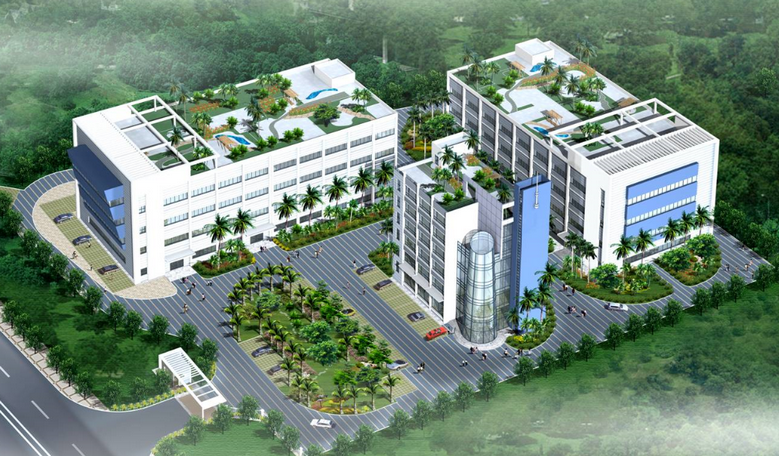 ▲ Runtianzhi Shenzhen Company Headquarters
Shenzhen's cultural industry is flourishing, with strong competitive advantages in creative design, animation and games, high-end printing and other industries, and has formed a cultural market system with private cultural enterprises as the mainstay and strong vitality. As a practitioner of Shenzhen's cultural industry technology innovation strategy, Shenzhen Runtianzhi Digital Equipment Company Limited ('Runtianzhi') has gone through 21 years of glorious history since its establishment in 2000. It has not only created great material wealth, but also nurtured the enterprise spirit of daring to be the first, innovation, unity and integrity in the exploration of hard work.
As a leading enterprise of printing equipment manufacturing in Shenzhen, Runtianzhi has always insisted on independent research and development and technological innovation, and its FLORA series of large digital printing machines, whose technical indicators and product performance have reached the international advanced level and filled the gaps in the domestic industry, are characterized by high technological content and strong creative ability, which meet the criteria of 'Shenzhen Top 100 Cultural Enterprises '.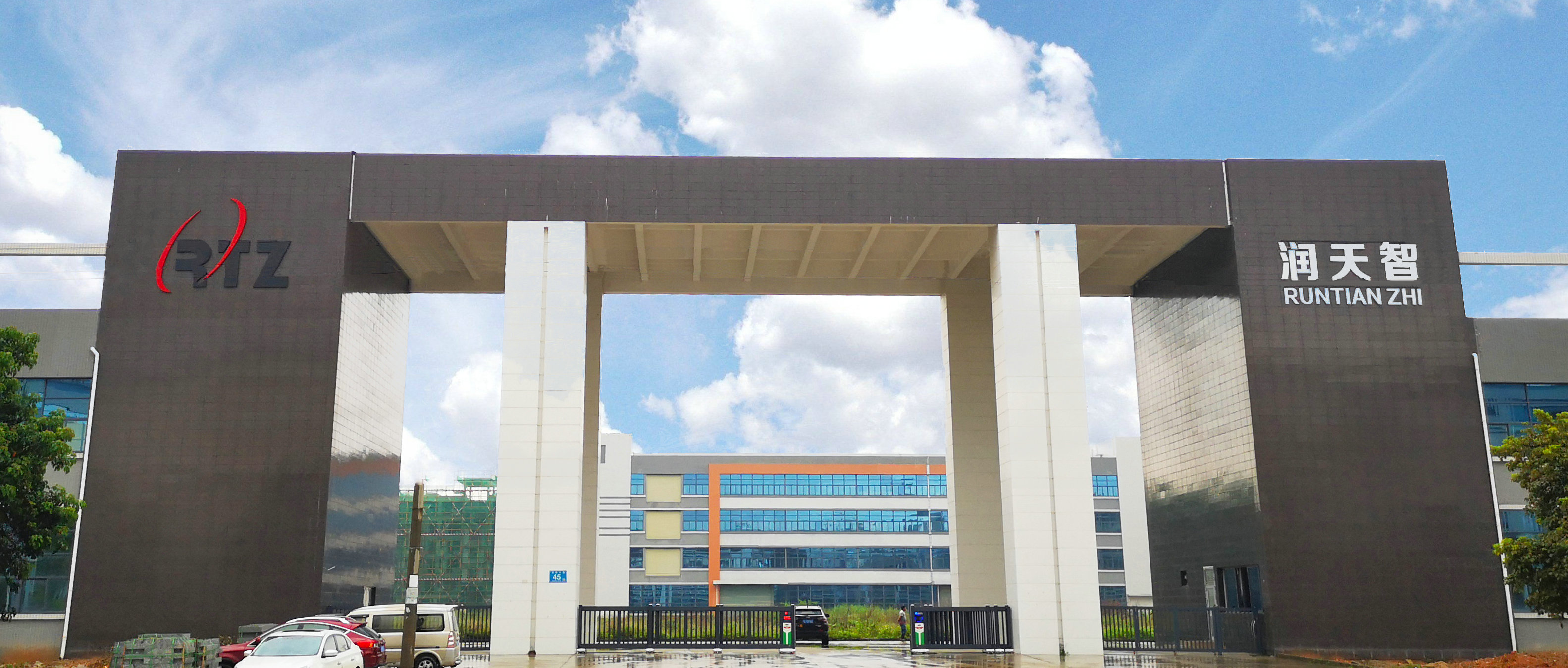 ▲ Runtianzhi Huizhou Production Base
The success of being selected as one of the 'Shenzhen Top 100 Cultural Enterprises' proves that Runtianzhi has received strong support and recognition for its innovative achievements in the cultural industry. In the future, Runtianzhi will continue to uphold the development concept of making cultural printing equipment truly high-end, internationalized and branded, promote Made in China 2025 with an international vision, deeply implement the cultural innovation-driven development strategy, deepen the supply-side structural reform, and devote itself to becoming the largest solution provider of high-end cultural printing equipment manufacturing and ink fine chemical manufacturing in China.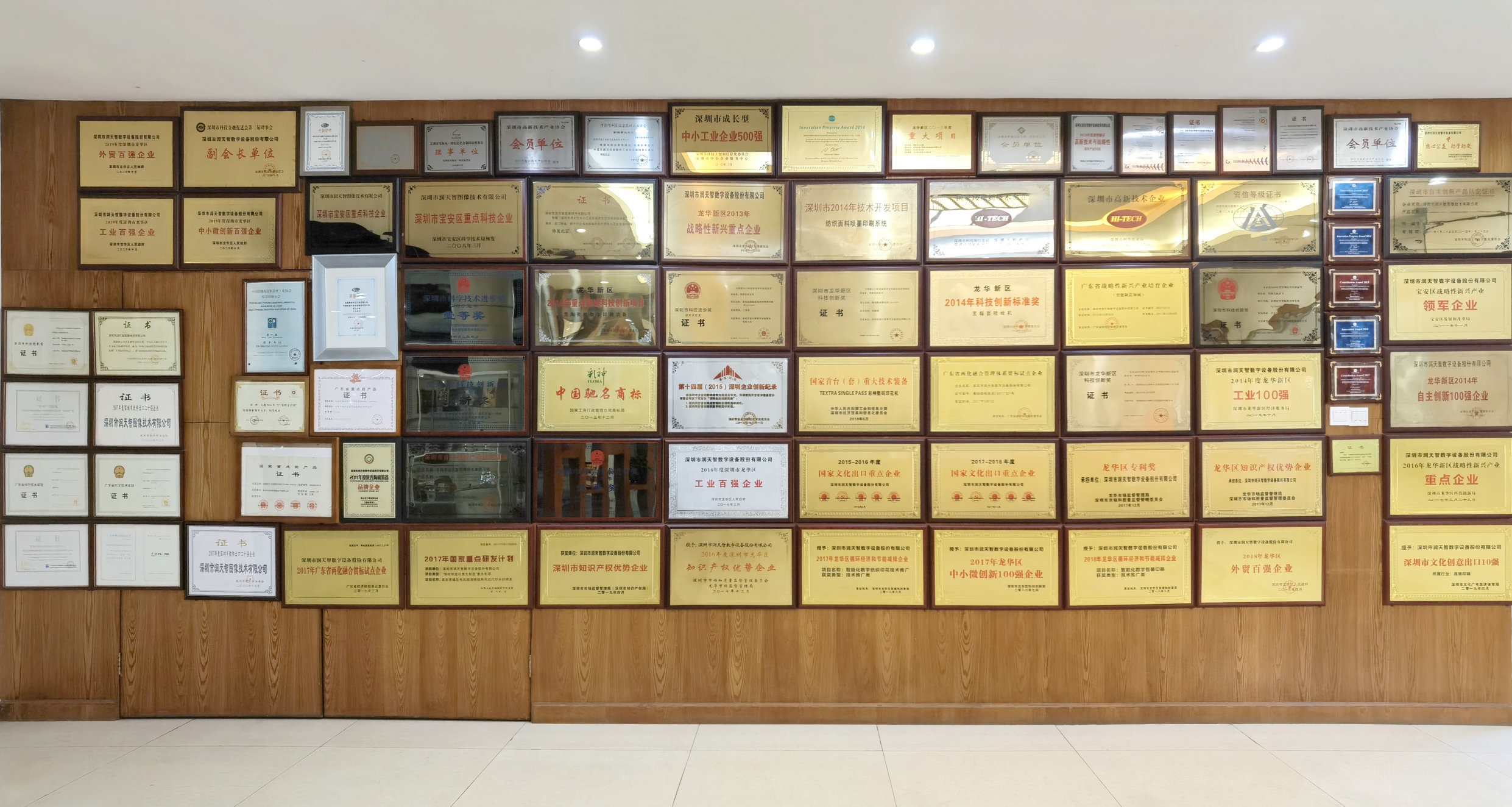 Through independent research and development, Runtianzhi has mastered the core technology of digital inkjet printing, and is the first company in China to develop a digital inkjet printer. It has accumulated profound research and practical experience in the application fields of complete machine, printhead control, software, ink path, board card, media driver and printing platform. We mainly produce advertising inkjet printers, ceramic printers, textile digital printers, label digital printers, packaging digital printers and other large inkjet printing equipment. Product applications cover advertising, building materials, ceramics, textiles, garments, labels, packaging and other industries.
In recent years, China has formulated a series of plans, action plans or specific policies and measures to promote the development of key industries and fields, accelerate the construction of a strong manufacturing country, and provide a lot of support and assistance to enhance the independent innovation capability of enterprises. Since 2003, when Runtianzhi was recognized as a 'National High-tech Enterprise', it has been working hard in the field of digital inkjet printing and has won many awards. In the past two years, the company has won the honorary titles of Shenzhen Top 100 Cultural Enterprises, Shenzhen Top 10 Cultural Exporters, Shenzhen Key Cultural Exporters, and has also been recognized as Guangdong Province Strategic Emerging Industry Backbone Enterprise (Intelligent Manufacturing), Guangdong Province Engineering Technology Research Center, Shenzhen Engineering Research Center, Longhua District Engineering Center, and Shenzhen Intellectual Property Advantage Enterprise.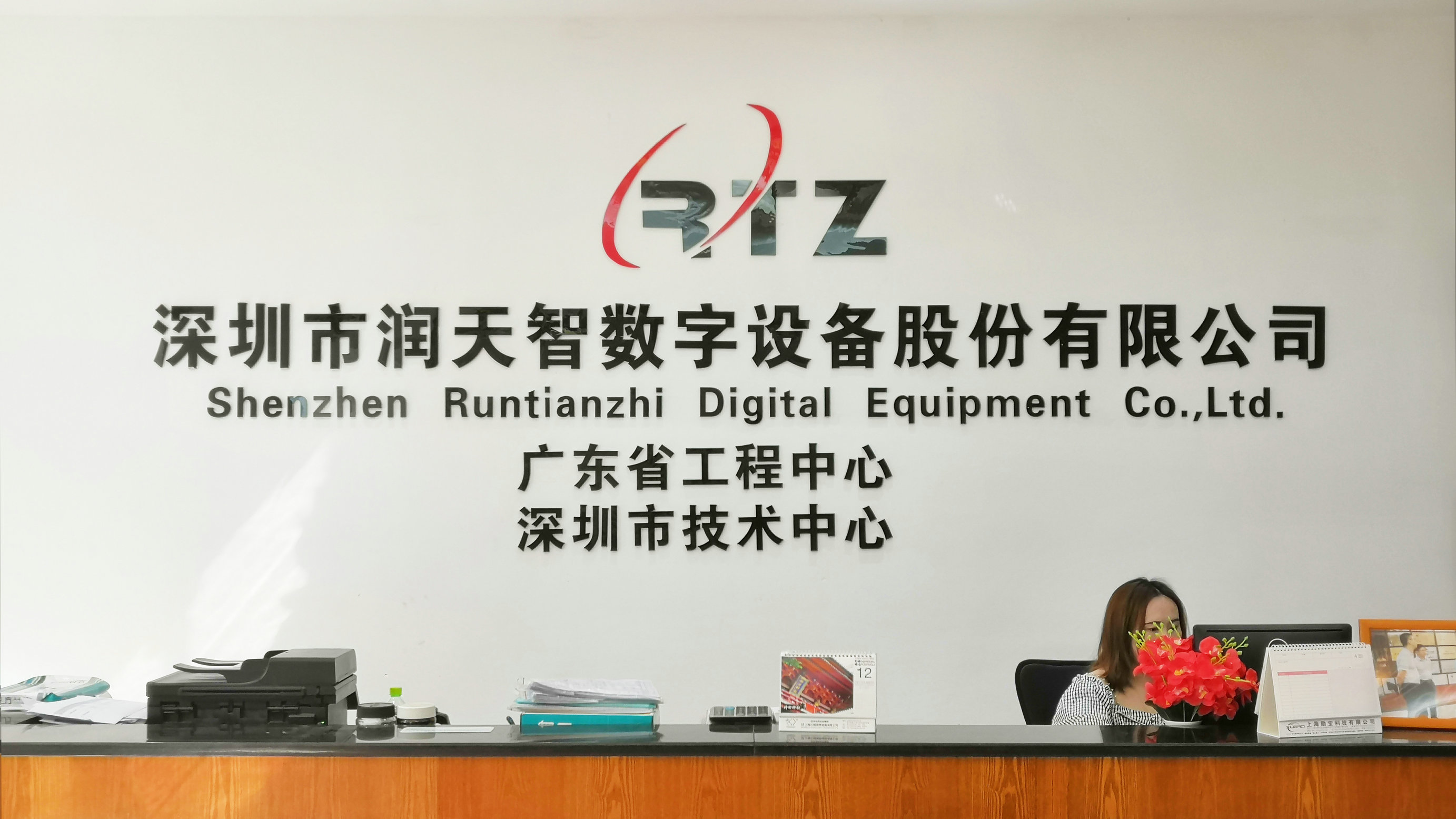 The new round of technological revolution is ready to take off, the traditional printing industry relies on the survival and development of the economic base and objective environment has undergone profound changes, facing new challenges and development opportunities. Accelerating the digital transformation of traditional printing and promoting the informationization of the printing production process and the automation of the production process is the trend of the future. Runtianzhi will adhere to the concept of creating value for customers, and is committed to providing customers with more efficient, competitive and high value-added intelligent printing application solutions. We will help traditional printing to accelerate the development of digital, intelligent and green direction, keep up with the power of change in the development of the post-epidemic era, promote the whole industry's intellectual upgrading and strategic transformation, serve more diversified market demand, and lead the sustainable development of inkjet printing technology in China!
Contact us