Flora's New Dye-Sub Textile Printer From China—The TX2000EP— Uses Linear Induction Motors To Reach 600 M2 Per Hour
COVID-19 PANDEMIC BRINGS THE WORLD ECONOMY TO SERVER WINTER WITH NEARLY ALL INDUSTRY DAMAGED.
IT'S A BIG CHALLENGE, BUT AN OPPORTUNITY FOR ALL COMPANIES TO LOOK BACK AND ENGAGE IN NEW PRODUCT DEVELOPMENT AND TECHNOLOGY INNOVATION AS WELL.
Flora started to invested to develop 3 digital printers, in textile printing corrugated board printing and signage printing fields—2.0m dye sublimation printer mounted with EPSON S3200 heads TX2000EP, 2.5m scanning corrugated board printer C25H, and 2.0m UV hybrid Pro XTRA2000HUV.
The 3 models, with one-year-long guarantee and excellent working performance have really taken off as the pandemic took hold.
Leading the way is the Flora TX2000EP is supper fast dye sublimation printer, Equipped with grayscale inkjet head with high resolution and great colour performance.
With hundreds of units installed in 2020, TX2000EP model impressed the market not only the stable hardware quality, excellent printing quality , but also the ink colour performance with the innovative FLORA high-concentration dye sublimation inks.
TX2000EP is an excellent choice for users who expect to switch to industry-level printer from low-speed or light-duty printers.
The use of linear Linear motors gives ultra- high productivity up to 600sqm/hr and is applicable to 38g thin heat transfer paper
TX2000EP FEATURES
· Supporting multiple printing modes, fast adapting to different heat transfer papers from3 38g to 120g, no need to adjust parameters repeatedly.
· linear motor(maglev guide rails) is applied in X axis to ensure high resolution, stability, and fast carriage moving speed.
· PLC and touch panel interface are applied to enable a more stable, convenient and humanized system.
· Auto ink-wipe and pause when paper runs out, man-free operation.
· Hi-precision reduce gears and transmission shaft are applied to make sure a high precise and stable stepping.
· Heating system stops automatically while carriage is printing.
· Multiple rollers are applied in feed-in and take-up stytem to improve paper takeup aligning, and elimiate paper wrinkle
About Flora / RTZ
Established in 2000, Shenzhen Runtianzhi Digital Equipment Co., LTD (RTZ) is an integrated company of digital inkjet technology developer, digital printer manufacturer and global marketing.
It has more than 500 staff, including 100 R&D personnel, and more than 100,000 m² facilities which spreads in 3 cities Shenzhen, Dongguan and Huizhou.
RTZ's products cover all major digital printing fields, such as UV printing, textile printing, package printing, ceramic printing, label printing, etc, equipped with different types of printers designed system.
Owning the well-known trademark FLORA, Flora digital printers are widely used in more than 80 countries and regions with high reputation of good quality and service among distributors and users.
With 20 years of experience in printing industry, 'Flora printer' has become an international brand, and Runtianzhi has developed into a Municipal Enterprise Technology Center, a National-Level High-Tech Enterprise with independent intellectual property rights.
Contact us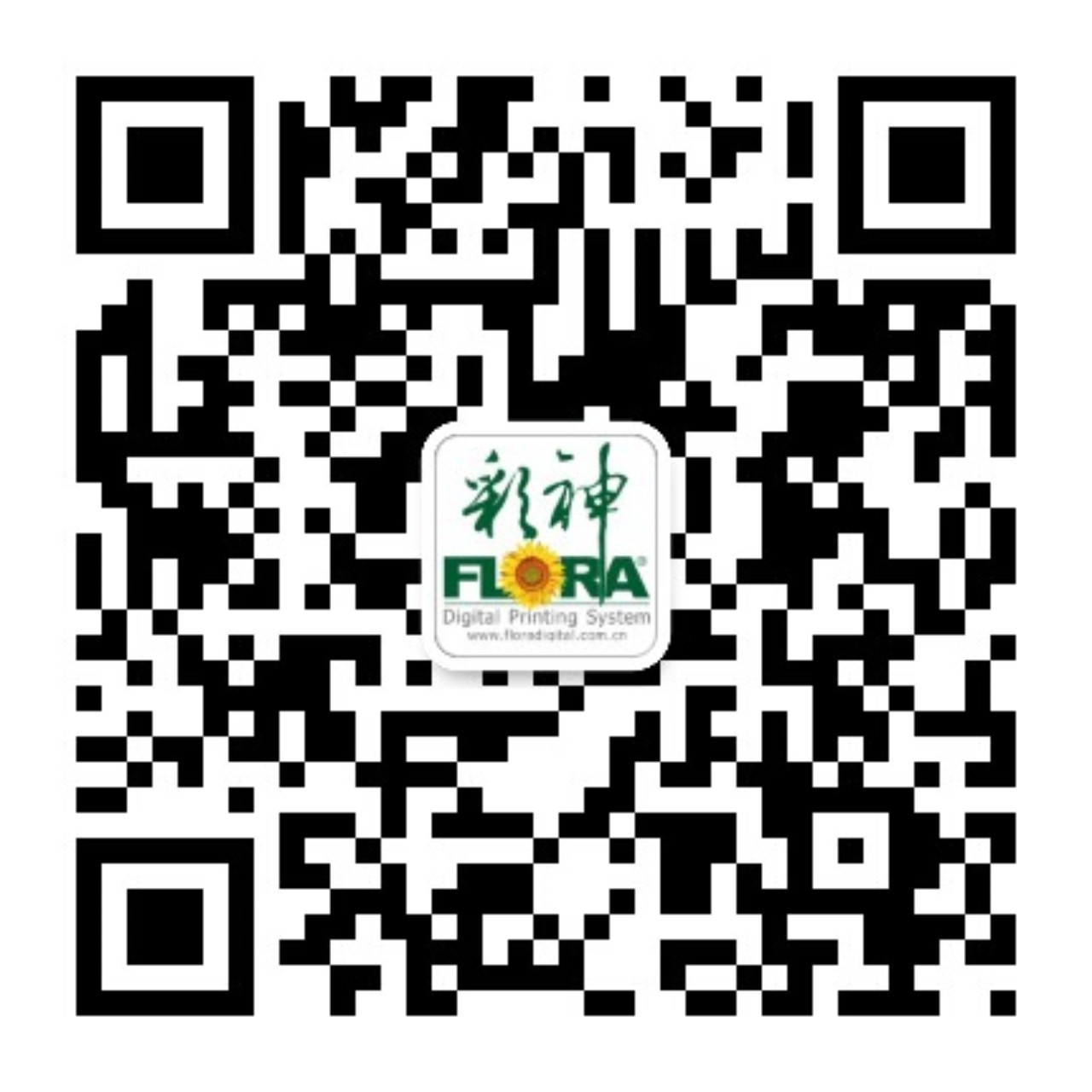 Professional digital inkjet printing equipment manufacturer
www.floraprinter.com