DS Printech China came to a successful conclusion on Oct. 30, 2020. Upon the close cooperation among Flora, Cnding and Anteland, a perfect combination of digital inkjet printing, traditional screen printing, laser screen process was presented at the exhibition, which realizes the initiative fast-screen-switch and calibration-free function in the industry and becomes the best choice for small and fast printing orders, personalized garment printing customization and garment fast fashion.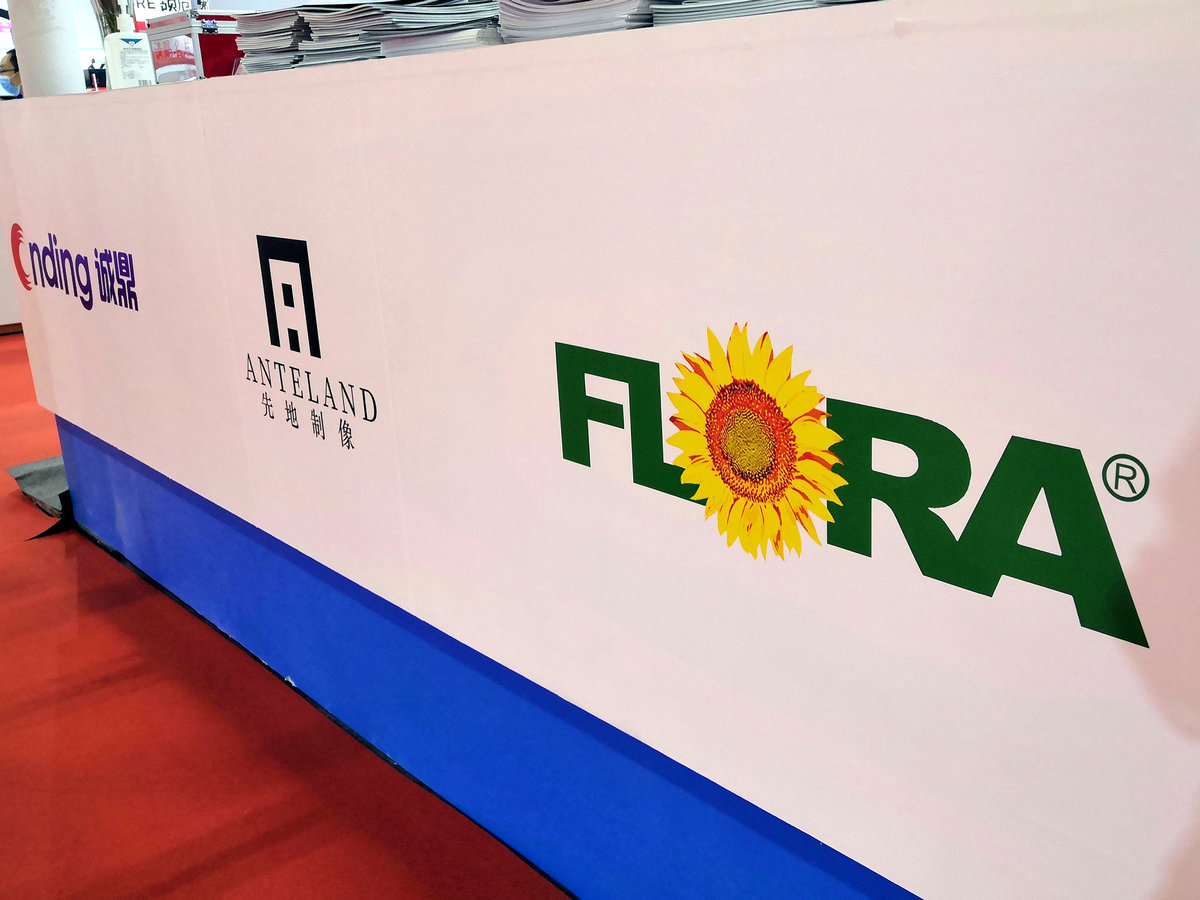 Equipped with advantages of 3 technologies, FLORA T30s digital oval printing system won the professional visitors' compliments due to its perfect printing quality. Based on the high-precision laser plate making machine, taking high-level intelligent operating system as the core, and driven by advanced digital inkjet printing , 3-in-1 intelligent production mode powerfully impacts traditional garment printing industry , just meets the current market demands of garment fast iterative, fast fashion, and low inventory and provides cost-effective, profitable and high value-added solutions to garment printing companies or printing service providers.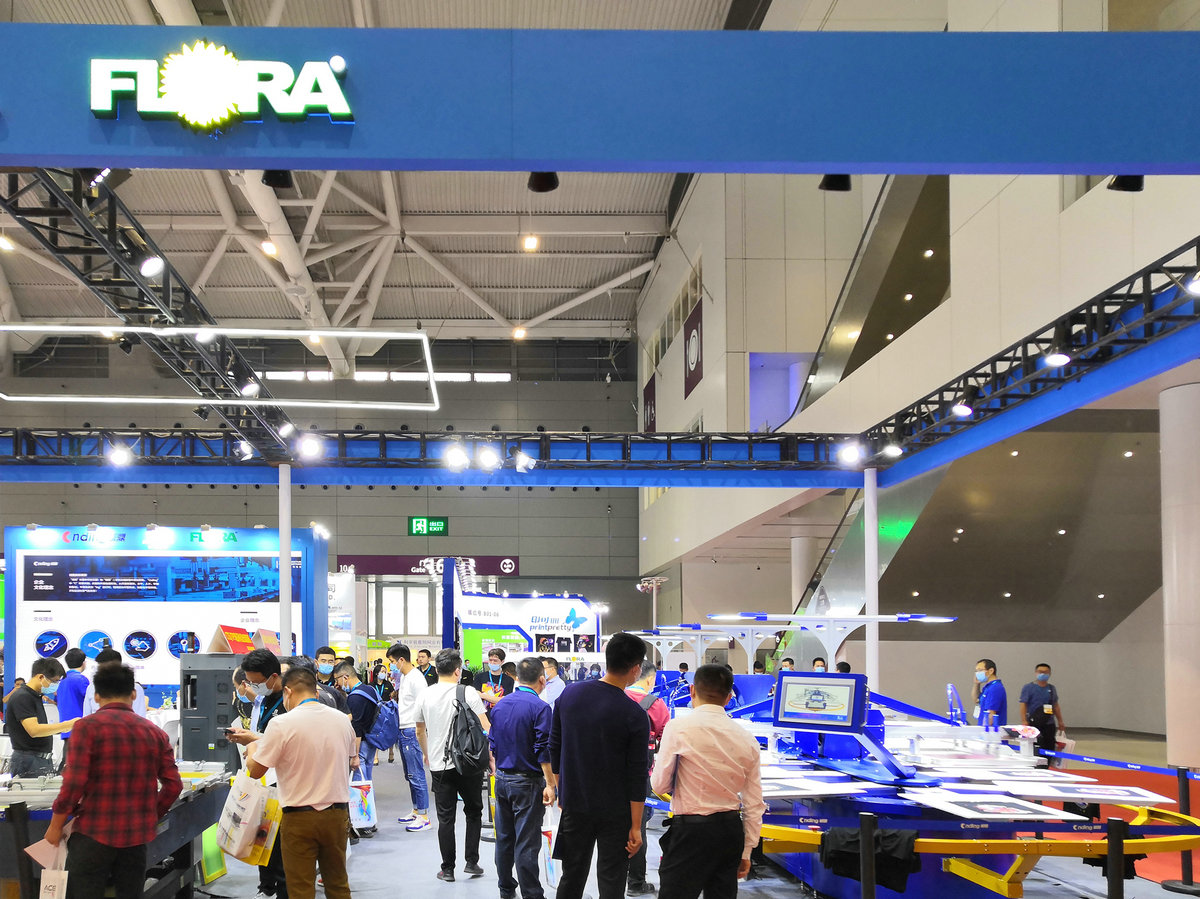 Visiting FLORA T30S Digital Oval Printing System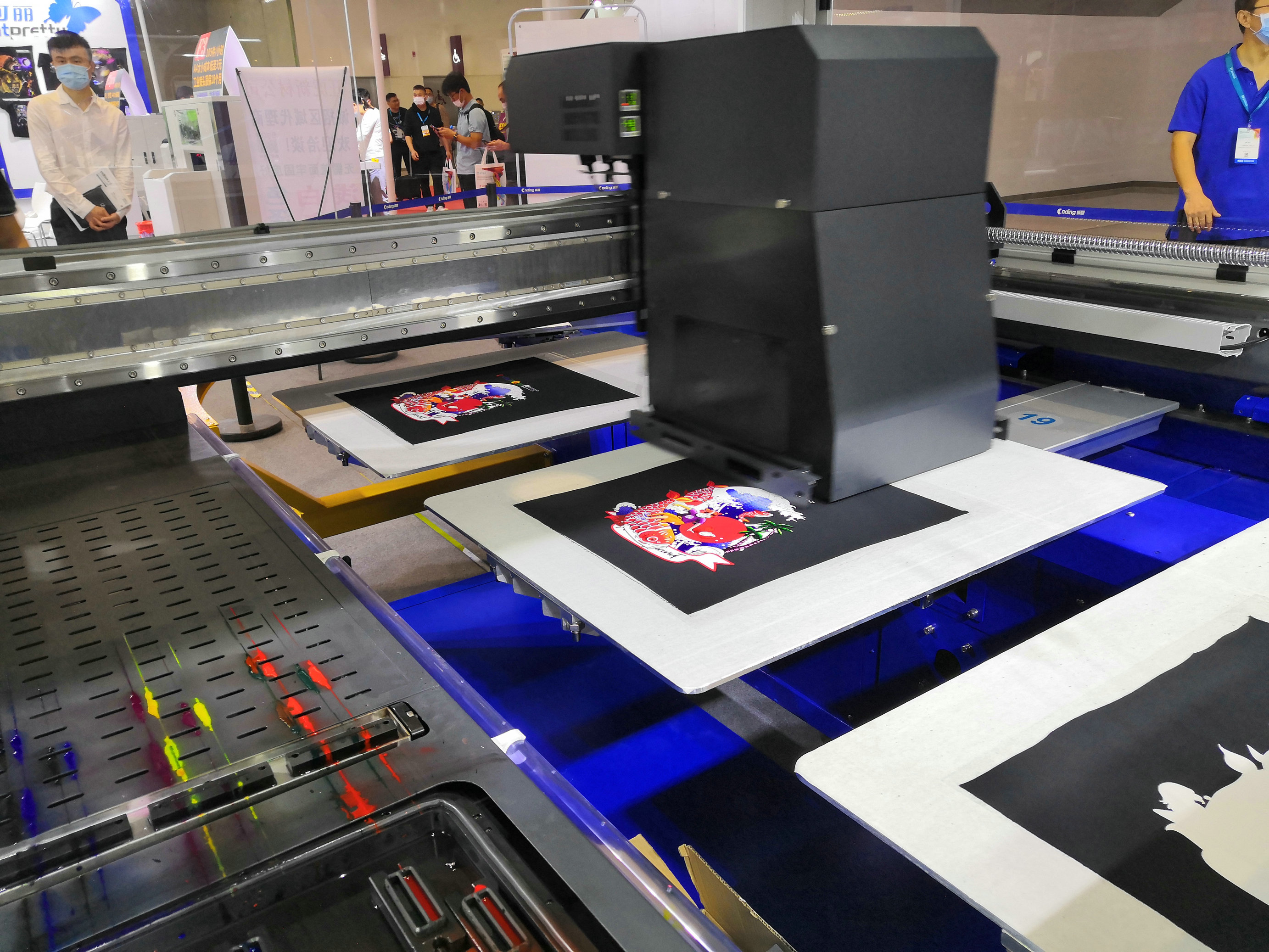 FLORA T30S Printing Demonstration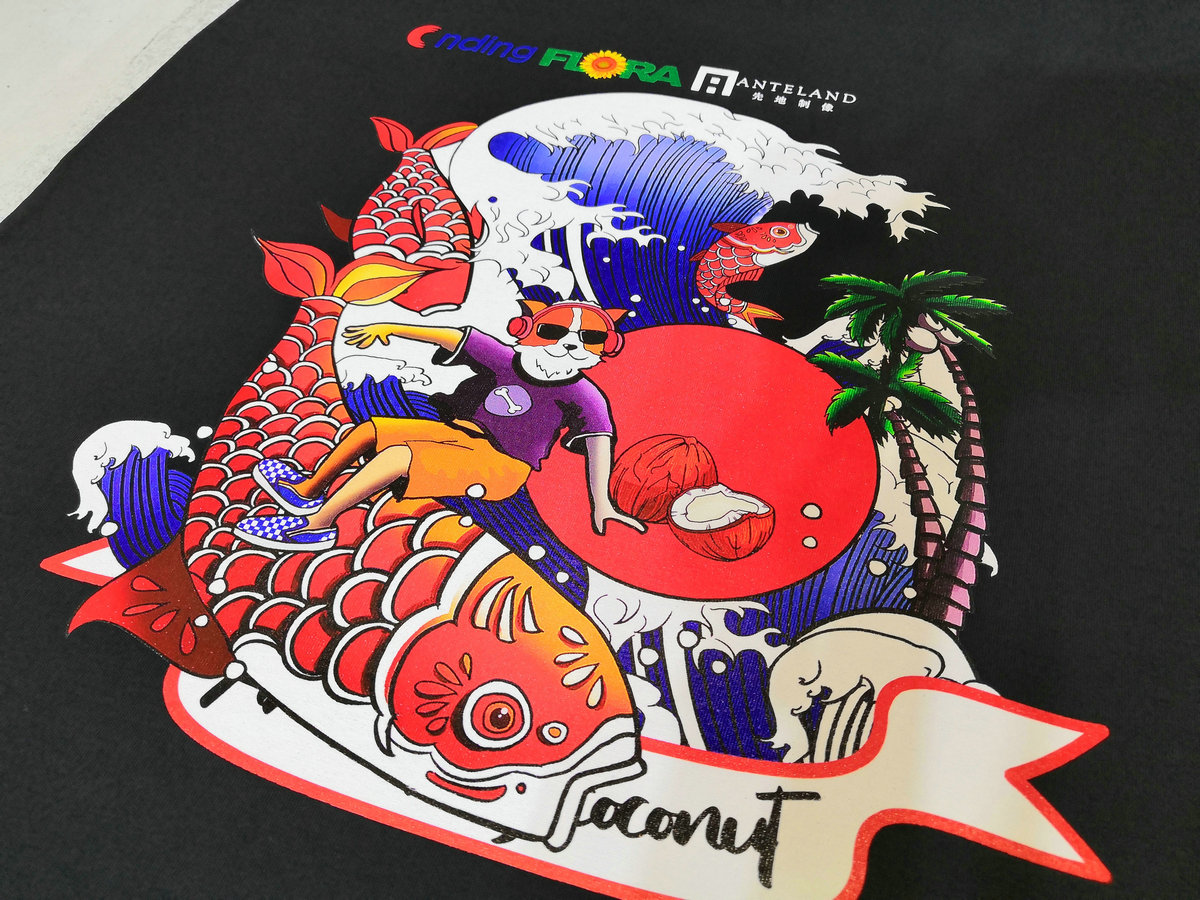 High-quality Printing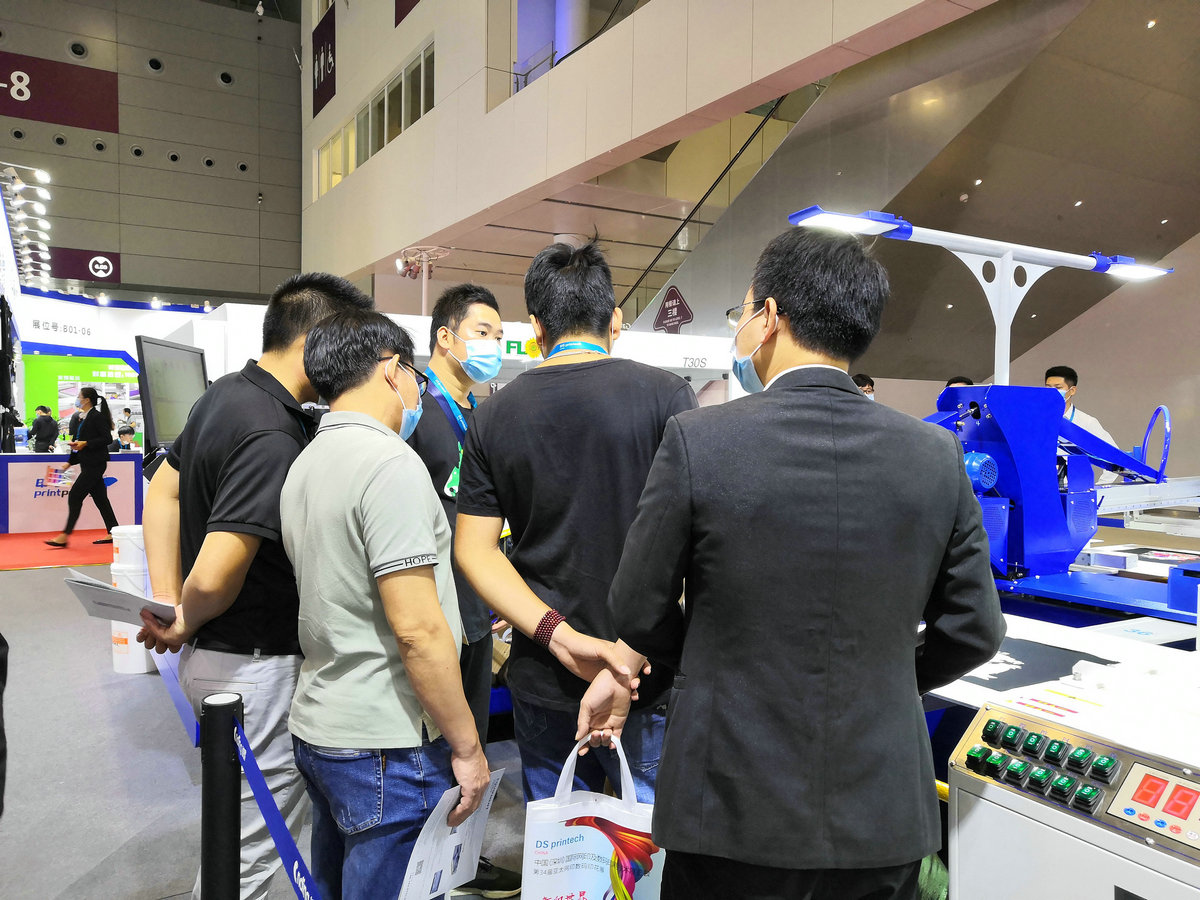 Demonstration for Professional Visitors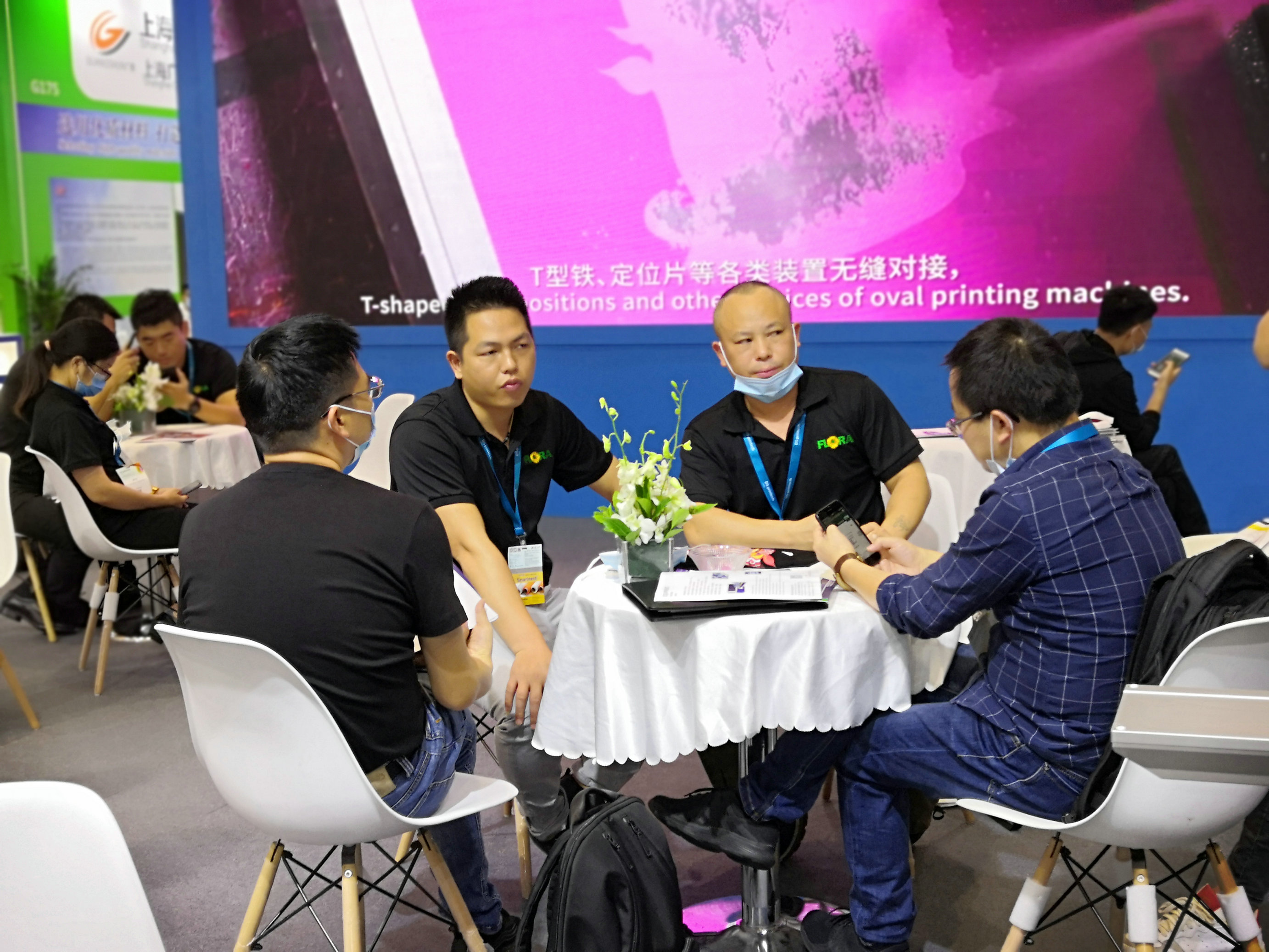 Business Negotiation
As the labor cost is increasing and request on printing quality grows higher and higher, it is inevitable to have mechanism vision to substitute manual operation and have machine to substitute hand operation to load and unload garment during printing to guarantee printing precision. At this exhibition, FLORA T30S digital oval printing system on-the-spot demonstration presented how the new printing technology break through the printing size limitation of traditional screen printing with its more vivid printing colors and more refined graphics.
---
FLORA T30S Digital Oval Printing System
Applying high-precision industrial level grayscale printhead
Printing speed up tp 450pcs/hr
Resolution up to 605*1200dpi
Printhead auto cleaning function to make printhead maintenance easier
Linear motor and metal raster increase printing speed, precision and stability
Efficient ink degassing and negative pressure system guarantees stable ink supply
---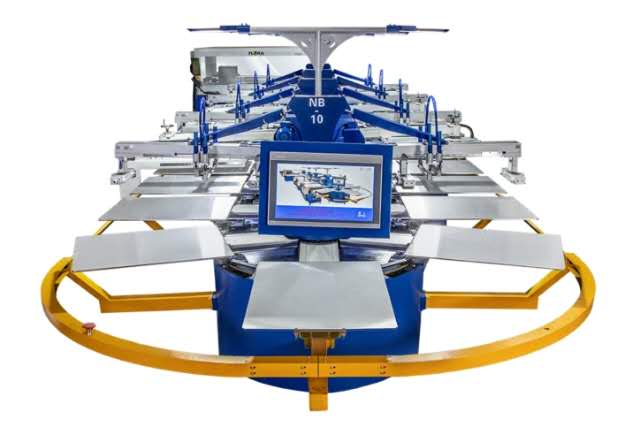 Cnding NB Oval Screen Printing Machine
High-precision, good stability
Dual driving mode, silent movement
Patented new connecting rod design
Cantilevered mobile dryer
High printing efficiency, accurate calibration
Remote control, maintenance maintenance
Fast delivery time
---
CTS/LTS Series Exposure Unit
Suitable to medium to large garment and shoe material supplier company
Single frame max exposure size 800*1200mm
Suitable to multiple high-resolution image modes, fast output 90s
Penetrate 1400μm sensitive resist
Leaser working life as long as 30,000hrs, maintenance free, low cost
No film, no consumption, no trachoma, low power consumption. It truly realizes the function of industry screen printing in one step without registration, efficient and time-saving
---
FLORA always adheres to the customer-centered service concept, takes the advanced digital printing technology to serve the society as its purpose, is committed to providing customers with the best printing solutions, creating innovative applications of cutting-edge technology in the field of digital printing, and promoting China's printing manufacturing Before development. 20 years of ingenuity manufacturing, creating a leading position in the industry, in the future, Flora will continue to rely on its own strong R&D capabilities, core technology and production capabilities to provide customers with excellent products with better quality, higher added value, and more advanced technology!
Having been deeply involved in the digital printing industry for 20 years, Flora has already become a high-tech enterprise specialized in R&D, production and sales of various digital inkjet printing equipment such as advertising inkjet, textile printing, label printing and packaging printing. From single-channel to multi-channel, from 50m/min to 200m/min, from 600dpi to 1200dpi, Flora has become more stable and deeper on the road of digital inkjet. At present, Flora has more than 200 industry patents and is far ahead in the industry. It spends a lot of resources on research and development and develops new products every year. It hopes to lead all partners to share the achievements of the digital industry. We always adhere to the concept of creating value for customers, with a sincere attitude, leading products, and efficient services, and win the future with our partners.
Contact us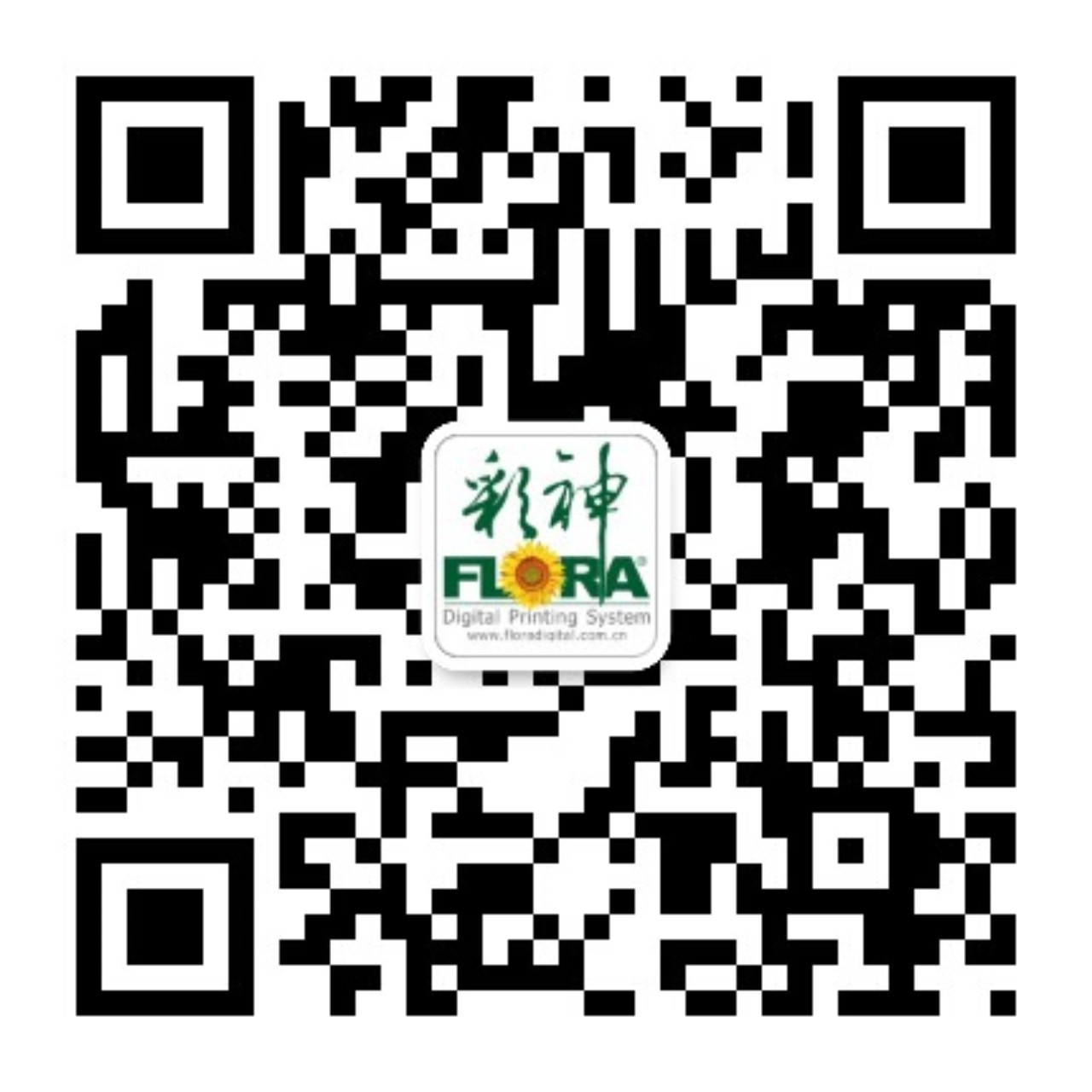 Professional digital inkjet printing equipment manufacturer